It's a couple of days until Christmas, and this morning it struck me that there's a bit of a glaring absence in most of our Christmas pageants.  I'm used to seeing kids dressed up in bedsheets and bathrobes and tinsel, portraying shepherds watching their sheep or angels singing hosannah or kings bringing gifts.   And we'll be reminded, once again, that Mary and Joseph had to travel to Bethlehem at the whim of a far-off ruler, that wise men came following a star, that there was no room in the inn, and that a baby who would change the world was born in the humblest of surroundings.
But there's one passage that strangely doesn't seem to get recited by our kids, although it's a regular part of the daily evening prayer in the Anglican tradition.  Perhaps it makes us a little uncomfortable.
It's the bit where Mary's cousin Elizabeth has just prophesied over her, and she's contemplating how the world is about to change.
He knocked tyrants off their high horses,

    

pulled victims out of the mud.

The starving poor sat down to a banquet;

    

the callous rich were left out in the cold.
It's at this point where she seems less 'gentle Mary, meek and mild' and more 'Mary, radical anti-capitalist, Occupy Wall Street protesting, rabble-rousing activist.'  For some reason, in our art we usually portray Mary like this: a quiet, obedient girl calmly accepting the fate she has been given.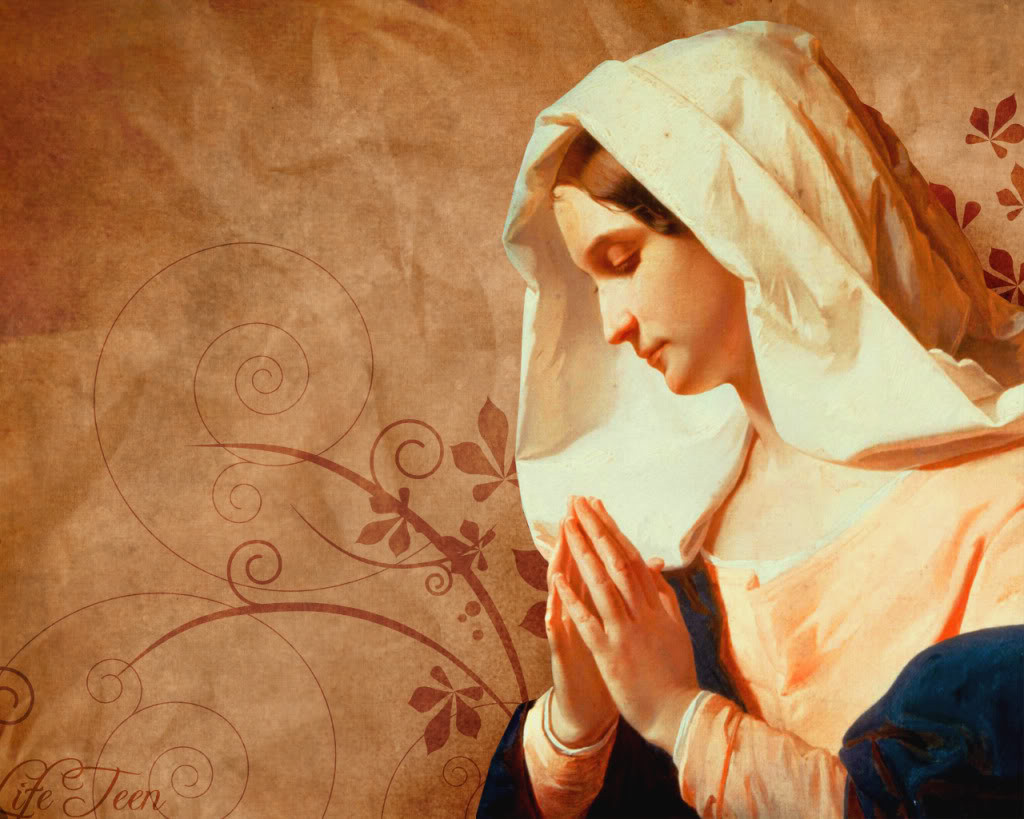 But frankly, in this passage she feels more like this to me:
A fierce-eyed protestor, calling out the corruption of power and the injustice of poverty, willing to risk everything to bring about a better world.
I'm not surprised we tend to choose the former imagery.  As a comfortable member of the middle class, I'm not sure I'm that keen on messages of social upheaval.  But if we're going to tell ourselves the Christmas story, then I think we should let this bit back in, and I can't escape the politically subversive content of Mary's words.  What would a pageant look like that dramatized this scene?  I have a sneaky suspicion that it would look more Banksy than Botticelli.